*This post may have affiliate links, which means I may receive commissions if you choose to purchase through links I provide (at no extra cost to you). As an Amazon Associate I earn from qualifying purchases. Please read my disclaimer for additional details.
As a farm owner, one of the most fun things you can do is purchase your first baby turkeys. While not as cute as some chicks, turkey poults are sure to keep you entertained around the farm.
You can purchase baby turkeys from a variety of places including your local feed store, local breeders, and online hatcheries. Once you do, you'll need the perfect name!
Here we've compiled a list of some awesome female turkey names. Don't worry, we have a list of male turkey names as well!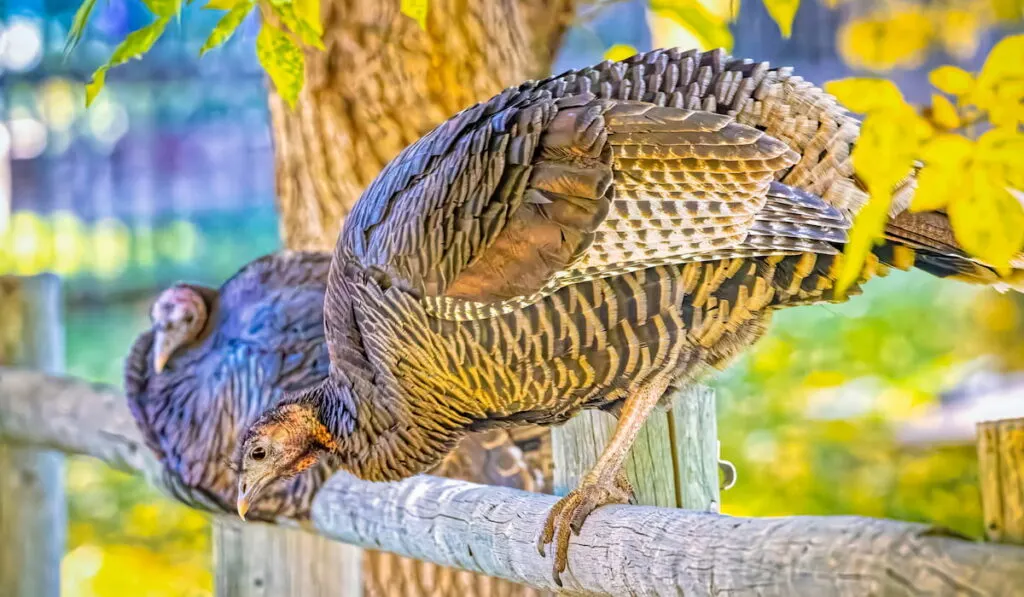 Here are some awesome female turkey names to consider.
Top 10 Female Turkey Names
Bertha
Tilly
Butterball
Easter
Christmas
Hope
Cranberry
Carolina
Waddles
Tawny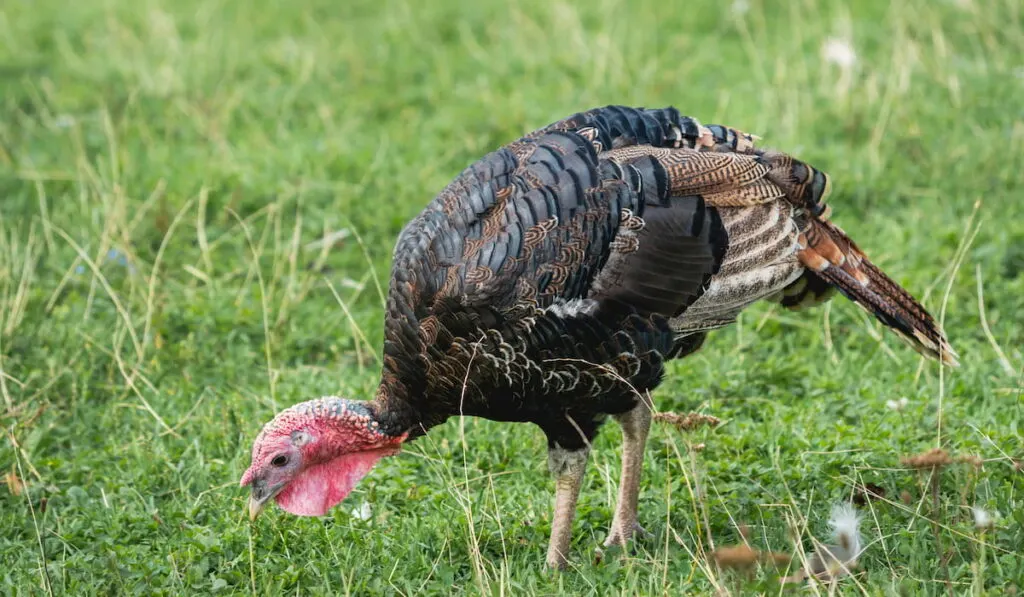 Funny Names for Your Girl Turkeys
Big Bird
Butterball
Cranberry
Deliciosa (delicious in Spanish)
Icicle
Saucie
Hottie
Tottie
Thanksgiving Themed Names for Female Turkeys
Maizie – (like corn)
Ceres – (Roman Goddess of Grain)
Demeter – (Goddess of Agriculture, Greek version of Ceres)
Asante – (Means Thank You)
Zendaya – (means "To Give Thanks")
Autumn
Merrygold
Roesmary
Basil
Thyme
Mercy
Apple
Grace
Beans
America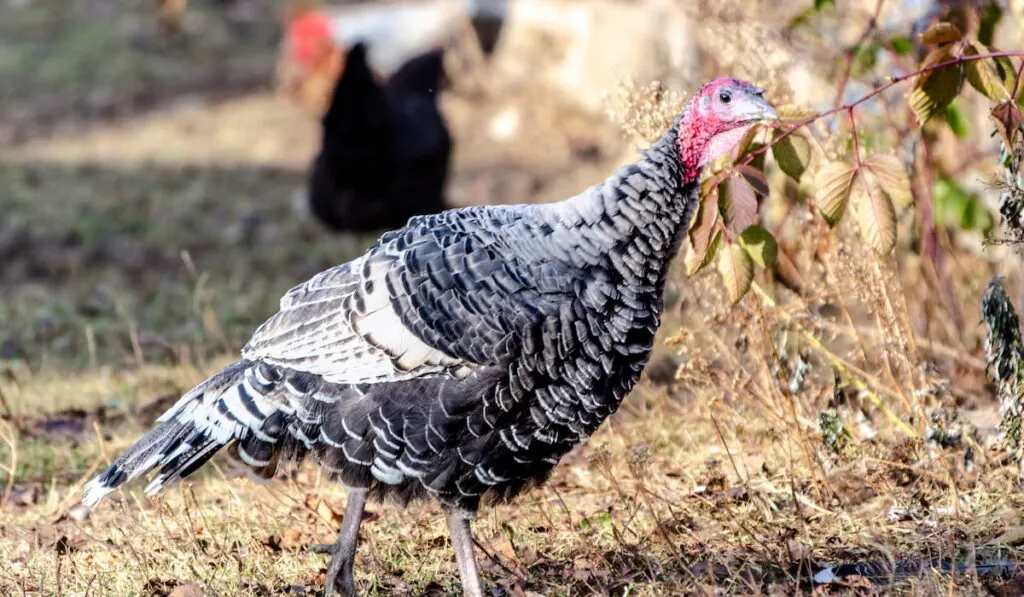 Cornucopia
Casserole
Cornbread
Giblet
Gobble
Gravy
Gracie
Holiday
Leftover
Mayflower
November
Pecan
Pie
Pumpkin
Potato
Sweet Potato
Pardoned Turkey Names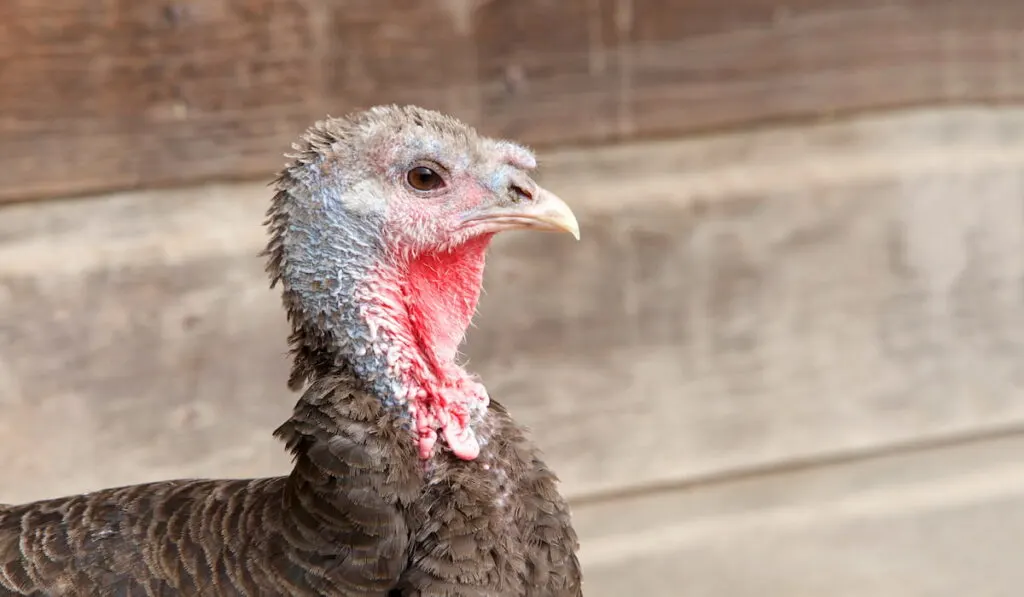 In the United States, it has become tradition for the President to pardon one or more turkeys for thanksgiving. These birds get a true "Presidential Pardon" and are able to live out their lives on a farm, without every becoming turkey dinner.
Both male and female turkeys have been pardoned over the years. Here are the names of some pardoned turkeys that would work great for your female turkey. Keep in mind that not all of these turkeys may have been female, but many of these are unisex turkey names and could work great for your girl!
Charlie – Pardoned in 1987
Freedom – Pardoned in 2001
Liberty – Pardoned in 2001 & 2011
Katie – Pardoned in 2002 (the first female turkey to get a pardon)
Stars – Pardoned in 2003
Stripes – Pardoned in 2003
Gravy – Pardoned in 2004
Marshmallow – Pardoned in 2005
Yam – Pardoned in 2005
Flyer – Pardoned in 2006
Fryer – Pardoned in 2006
May – Pardoned in 2007
Flower – Pardoned in 2007
Pecan – Pardoned in 2008
Pumpkin – Pardoned in 2008
Biscuits – Pardoned in 2004
Carolina – Pardoned in 2009
Courage – Pardoned in 2009
Apple – Pardoned in 2010
Cider – Pardoned in 2010
Peace – Pardoned in 2011
Cobbler – Pardoned in 2012
Gobbler – Pardoned in 2012
Caramel – Pardoned in 2013
Popcorn – Pardoned in 2013
Cheese – Pardoned in 2014
Honest – Pardoned in 2015
Tater – Pardoned in 2016
Tot – Pardoned in 2016
Drumstick – Pardoned in 2017
Wishbone – Pardoned in 2017
Carrots – Pardoned in 2018
Peas – Pardoned in 2018
White Female Turkey Names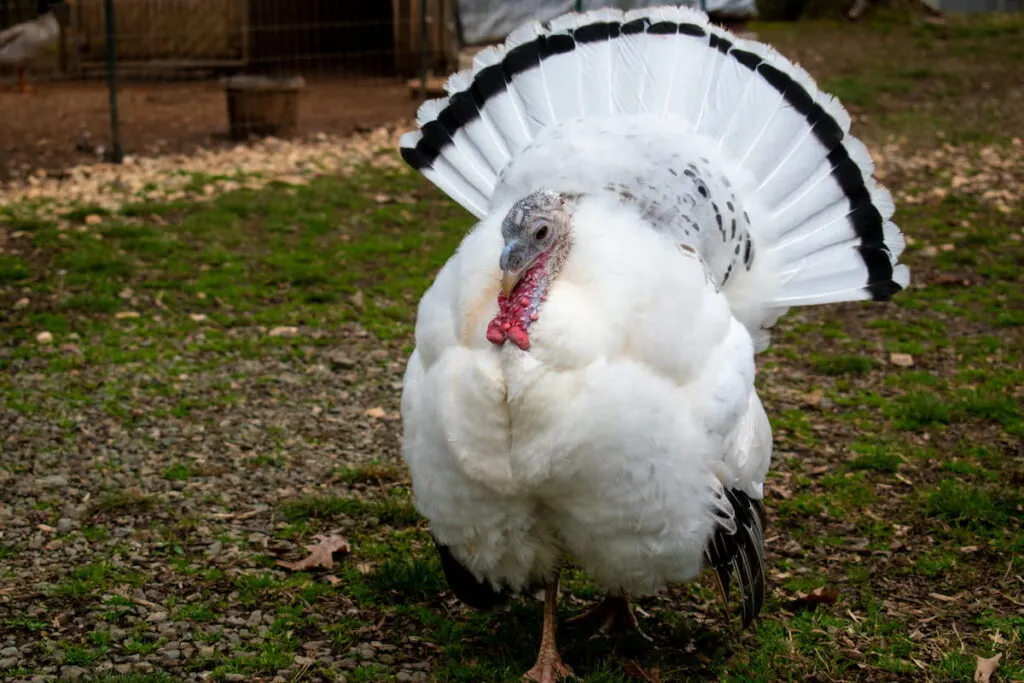 Alaska
Beluga
Ivory
Snowball
Ice
Lace / Lacey
Coconut
Daisy
Floss / Flossie
Pearl
Lilly
Powder
Diamond
Angel
Snowflake
Cotton
Vanilla
Diamond
Marshmallow
Opal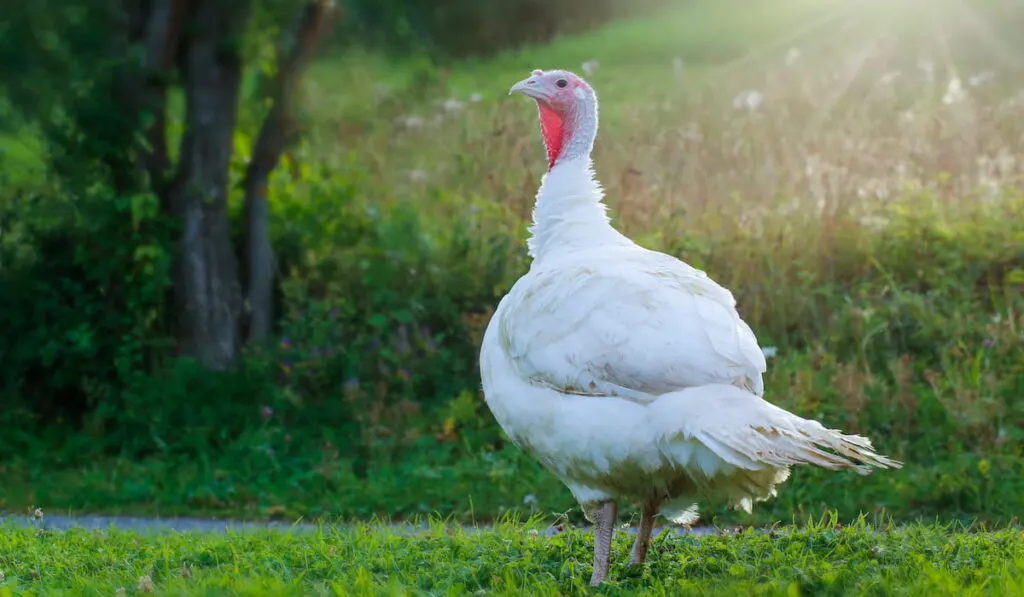 Glacier
Tofu
Dazzle
Blizzard
Casper
Spirit
Polar
Cream
Moon
Magnolia
Snow
Luna
Ghost
Sugar
Swan
Black Female Turkey Names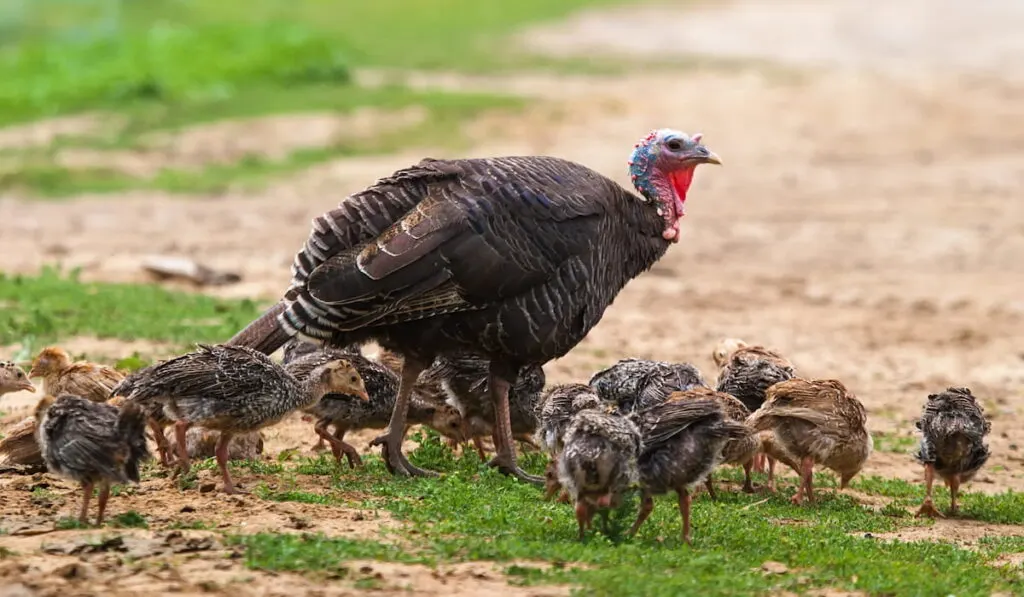 Bear
Black Bean
Black Pearl
Black Widow
Cinderella
Coco / Cocoa
Cola
Cruella
Dahlia
Dot
Ebony
Eclipse
Galaxy
Godiva
Licorice
Luna
Maggie
Magic
Magpie
Midnight
Moira (like Moira Rose)
Morticia
Nebula
Nightshade
Raisin
Raven
Sable
Salem
Shadow
Shady
Slate
Smoke
Stormy
Velvet
Black and White Female Turkey Names
Oreo
Gretta
Patches
Flower
Sky
Harley
Stripey
Skunk
Puffin
Dice
Cookie
Stripes
Cruella
Domino
Checkers
Sprinkles
Penguin
Dottie
Maleficent
Orca
Minnie
Galaxy
Magic
Swirl
Maggie
Harlequin
Pepper
Shamu
Magpie
Brown Female Turkey Names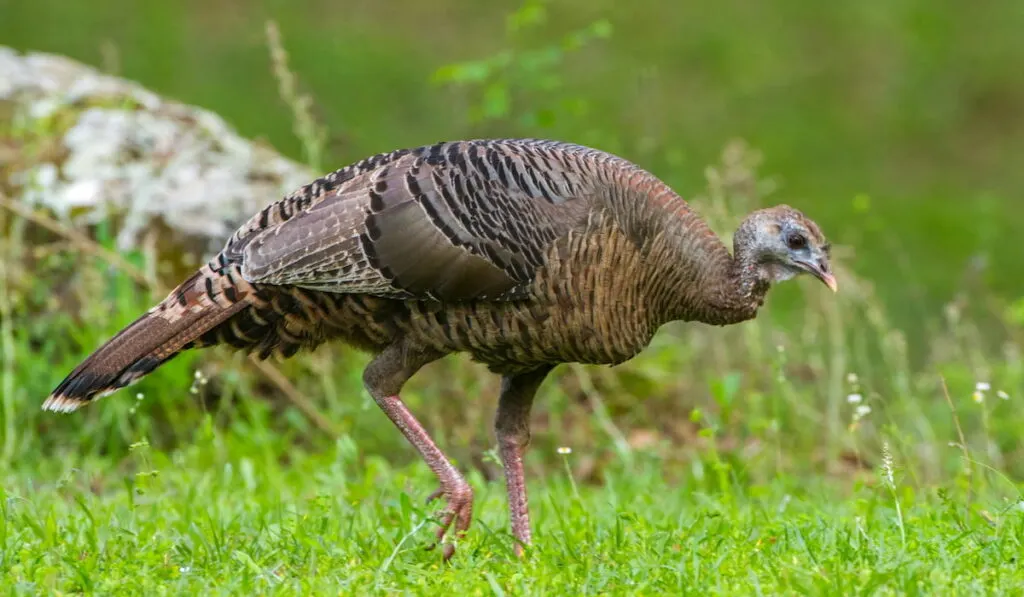 Amber
Autumn
Bean
Bear
Brandy
Brownie
Caramel
Cherry
Cinnamon
Coco
Cocoa
Copper
Cranberry
Dusty
Ember
Foxy
Garnet
Ginger
Hazel
Honey
Kahlua
Kona
Maple
Mocha
Nutmeg
Paprika
Peaches
Penny
Pepper
Phoenix
Pumpkin
Ruby
Rusty
Sandy
Scarlet
Sienna
Sierra
Snickers
Summer
Taffy
Tawny
Toffee
Tootsie
Truffles
Waffles
Whether you are picking a name for a pet turkey, one you have seen in the wild, or even just a favorite stuffed animal, I hope you have found some great name ideas for your girls!