*This post may have affiliate links, which means I may receive commissions if you choose to purchase through links I provide (at no extra cost to you). As an Amazon Associate I earn from qualifying purchases. Please read my disclaimer for additional details.
Every spring millions of baby chicks hatch all around the world. A lucky few may wind up in your yard! These precious little peeps will need a perfect name! Who doesn't love a baby chicken! The thing is, when you are trying to name your baby chick, "Henrietta" just doesn't cut it.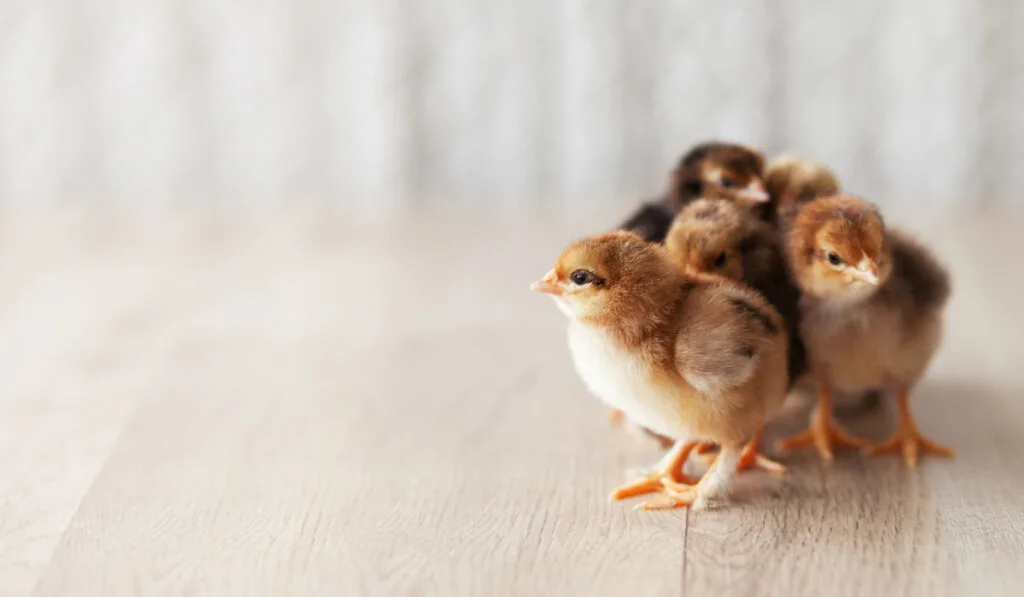 I've compiled a list of the best pet chicken names here for you.
Best Names for Pet Chickens
These are the top 10 names for pet chickens. They are pretty popular and seem to fit the chickens in almost any flock!
Hen Solo
Foghorn
Henrietta
Annie
Princess Laya
Peep
Rosie
Piper
Zippy
Pebbles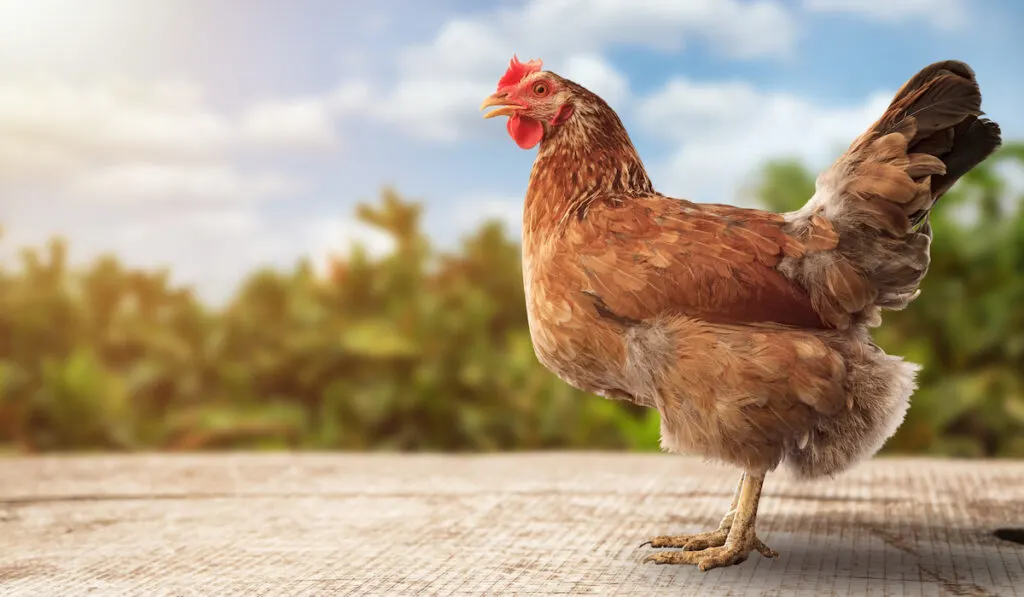 Punny Chicken Names
These chicken names are so funny because they are punny! See what I did there! If you are looking for a name for your chicken that will have you and your guests laughing these punny chicken names are the perfect place to start!
Top 10 Funny Chicken Names
Eggwina
Barbi Q
Meryl Cheep
Oprah Henfrey
Larry Bird
Drumstick
Hen Solo
Mary Poopins
Atilla the Hen
Dolly Carton
Top Punny Chicken Names
Lindsey Lohen
Princess Layer
Crock Pot
Feather Flocklear
Dixie Chick
Hilary Fluff
Sophia Lorhen
Chick Filet
Russell Crow
Cluck Norris
Amelia Egghart
Goldie Hen
Tyrannosaurus Pecks
Grace Shelly
General Tso
Doodle Doo
Tandoori
Tikka
Yolko Ono
Margaret Hatcher
Mother Clucker
Eggspresso
Top 10 Cute Chicken Names
Awe! Baby chicks are so cute. These are the top 10 list of the cutest names for a pet chicken!
Beaker
Munchkin
Sparkles
Cora
Lucky
Shelldon
Ellie
Pickles
Apricot
Chickira
Cool Chicken Names
Sometimes you want a cool chicken name. One that isn't common or, if it is common, has some kind of social meaning so that others will think "wow" that's a cool chicken name! Here are a few ideas to get you started!
Kit and Kat
Peanut, Butter and Jelly
Blossom, Bubbles, and Buttercup (from PowerPuff Girls)
Laffy and Taffy
Thelma and Louise
Booger and Snot
Mary-Kate and Ashley
Faith, Hope and Charity
Ebony and Ivory
Chip and Dip
Bibbidi, Bobbidi and Boo (from Cinderella)
Fries and Taters
Lucy and Ethel
Pepper and Shaker
Phoebe, Piper, Paige, and Prue (from Charmed)
Frick and Frack
Brooks and Dun
Pooh, Tigger and Piglet
Henny and Penny
Gucci and Prada
Kami and Kazi
Sunny and Cher
Sunday, Monday and Tuesday
Tic, Tack and Toe
Polka and Dot
Salt and Pepper
Sweet and Tart
Chocolate and Vanilla
Flora, Fauna and Merryweather (from Sleeping Beauty)
Fame and Fortune
Blanche, Sophia, Dorothy, and Rose (from Golden Girls)
Eenie, Meenie and Miney
Ivana and Ivanka – great for a pair of yellow chicks or hens.
Top Names for Roosters
Do you have a rooster that rules the roost at your farm? He's king of his coop and he deserves a name that fits! These are our top names for pet roosters.
Tex
Chief
Admiral
Wyatt
Jeb
Lieutenant
Supreme Leader
Landon
Mr. Crows A. Lot
Cody
Captain Nugget W. Sauce
Sergeant
Amos
Grainger
Waylon
Major
Ringo
Colonel
Rhett
Clyde
Captain
Hank
Master
Brisket
Garrett
Prince Plucker
Bailey
Prince
Carter
Admiral Eggbar
Lord Peck
Gunslinger
Señor
Wade
Doc
Señor Doodle
Apache
Cisco
His Eggcellency
King Crow
Brigadier Bodie
Boots
Billy
Top Names for Female Chickens
Whether your chicken is a young chick, a pullet, or a full-grown hen, these are my top names for female chickens.
Cora
Violet
Faith
Peanut
Opal
Gloria
Josie
Sadie
Pepper
Blondie
Harley
Diamond
Henrietta
Trixie
Kiki
Summer
Prudence
Annabelle
Bella
Macy
Birdie
Lollipop
Lacey
Delilah
Betty
Suki
Izzy
Goldie
Squawk Box
Sheba
Clover
Chloe
Maya
Phoebe
Lena
Layla
Sparkles
Sparkle Pop
Sassy
Lola
Hennifer
Harper
Millie
Kayla
Lexi
Ella
Amelia
Libby
Piper
Buffy
Molly
Caroline
Suzie
Edna
Kiwi
Nettie
Leia
Cleo
Sunshine
Destiny
Diva
Winnie
Duchess
Oreo
Roxy
Hazel
Sugar Cakes
Queenie
Princess
Tessa
Ethel
Parker
Dory
Eva
Georgia
Vixen
Starla
Pumpkin
Zoe
Thumbelina
Shiloh
Alice
Jenna
Polly
Sprinkles
Petunia
Bonnie
Emma
Jackie
Flower
Callie
Lulu
Paige
Blossom
Abby
Ivory
Olivia
Lilly
Mabel
Dixie
Minnie
Flora
Beth
Daffodil
Hope
Phoenix
Clara
Trudy
Honey
Diana
Dorothy
Lady
Taffy
Abigail
Sweetie
Dallas
Iris
Muffin
Pixie
Zelda
Brooklyn
Peaches
Frida
Tasha
Miley
Baby
Elsa
Sunny
Lemon Drop
Ava
Sandy
Willow
Shadow
Hadley
Tilly
Nala
Twinkle Butt
Daphne
Maddie
Koda
Mia
Paris
Fancy
Whisper
Chanel
Dakota
Sierra
Hailey
Heidi
Star
Tabby
Fluffy Butt
Darla
Shelby
Casey
Karen
Eggsta (like Gangsta)
Storm
Kennedy
Mocha
Sugar Kiss
Lily
Blanche
Gabby
Grace
Stella
Candy
Missy
Rain Drop
Sydney
Bubbles
Henny Penny
Olive
Daisy
Nellie
Moxie
Pearl
Precious
Liberty
Lucy
Penny
Bailey
Maisie
Mimi
Sophie