*This post may have affiliate links, which means I may receive commissions if you choose to purchase through links I provide (at no extra cost to you). As an Amazon Associate I earn from qualifying purchases. Please read my disclaimer for additional details.
Every new duck parent has to start somewhere. You may have a friend or a neighbor with ducks who can give you eggs to incubate. However, most people have to buy duck eggs to hatch.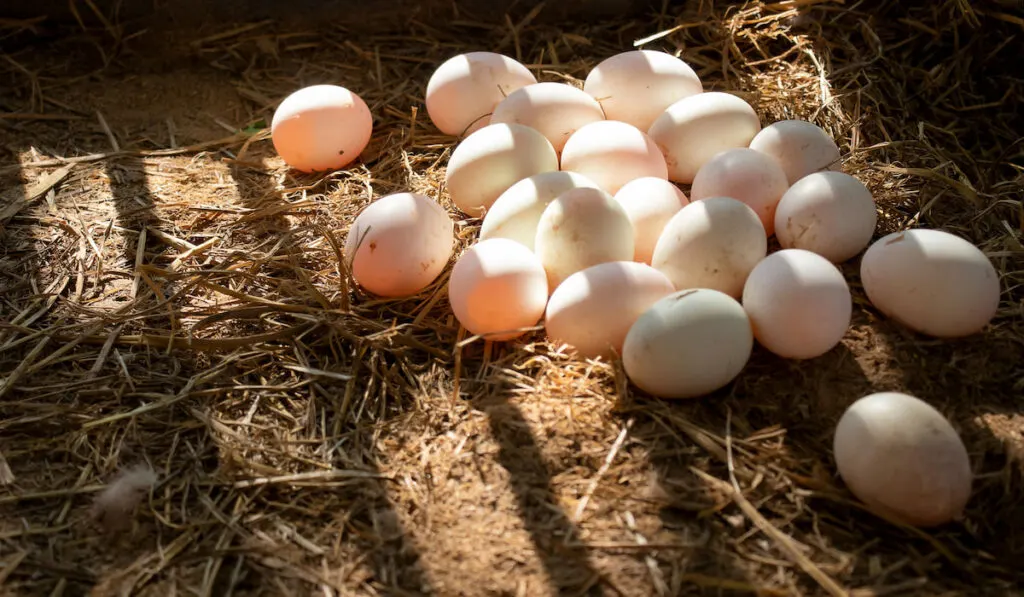 First of all, always check that the eggs are fertile. You don't want to start incubating eggs that were meant for food.
If you're looking for duck eggs to hatch, here are seven places you should look at.
Hatcheries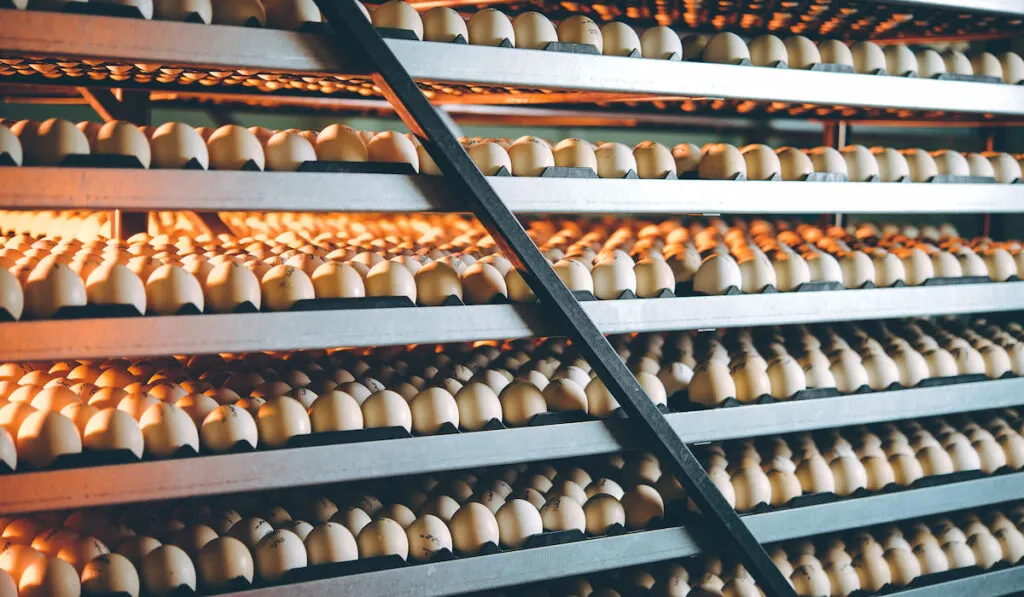 Hatcheries are great places to buy duck eggs.
Meyer Hatchery is one of the best sources of fertile poultry eggs. They offer more than 160 breeds of poultry.
Make sure you check their website to ensure they have duck eggs available, as this can sometimes change.
Meyer Hatchery is great for beginners, because they also sell all the supplies you will need once your duck eggs hatch; you can buy feed, heat lamps, enclosures, supplements, and more.
Be careful if buying eggs during extreme weather, because this may damage the shipment. In extreme or cold, it is hard for eggs to maintain a healthy temperature.
The company guarantees the eggs arrive unbroken, but they don't guarantee the eggs will hatch successfully.
Murray McMurray Hatcheries is another fantastic option, with several varieties of duck eggs ready for purchase.
Their website has a breakdown of the different breeds to help you decide which types of eggs you want to buy.
They ship everywhere in the United States except Hawaii. If you get broken eggs, they'll replace them free of charge.
Hatcheries have decades of experience shipping. They simplify the process to improve your chances of successful incubation.
eBay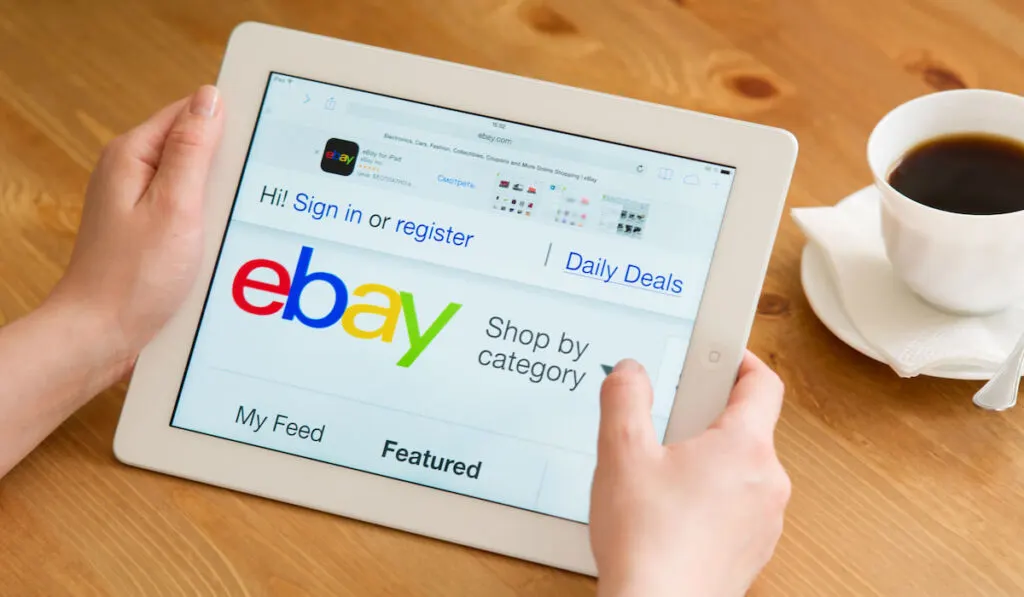 eBay is another fantastic option for people who want to buy duck eggs to hatch. Any small farm or homestead can list their eggs on eBay and compete with larger institutions with more resources, like hatcheries.
You can receive notifications when a duck egg listing matches what you need by setting keyword alerts.
In addition, most of the listings have instant buying options, so you don't have to bid against other buyers.
Listings can vary regarding any additional materials or a shipping guarantee. Do your research so you know what you need when the duck eggs arrive.
Craigslist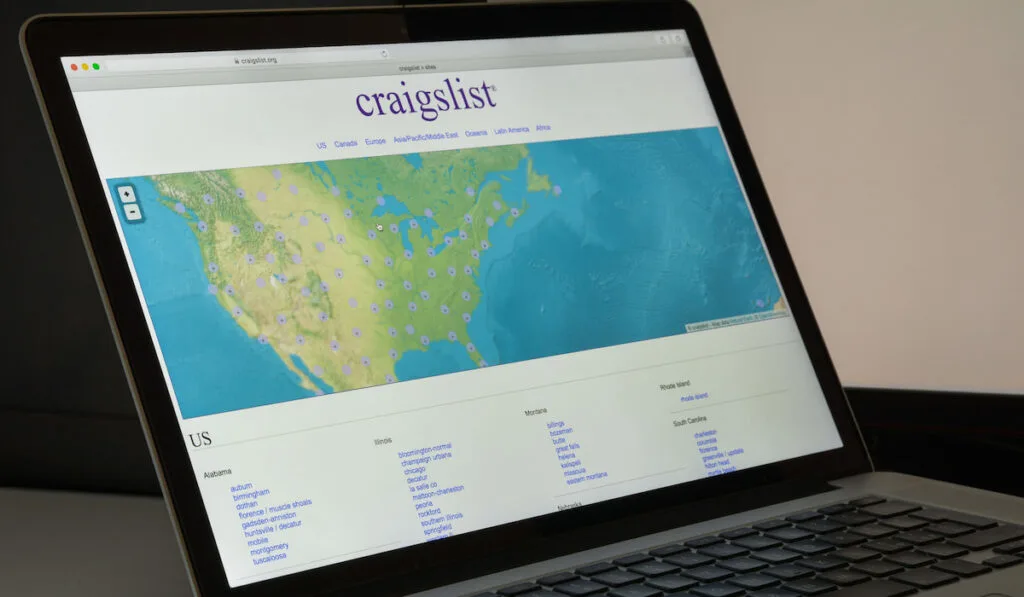 Craigslist is good for buying and selling locally, as its listing process is faster and has fewer restrictions than other platforms.
Places like Facebook Marketplace have strict guidelines on content and categories.
On Craigslist, however, the seller has more flexibility. As a result, the entire buying process is usually less formal.
In many instances, you don't even need a Craigslist account to view listings and contact the seller.
Online Forums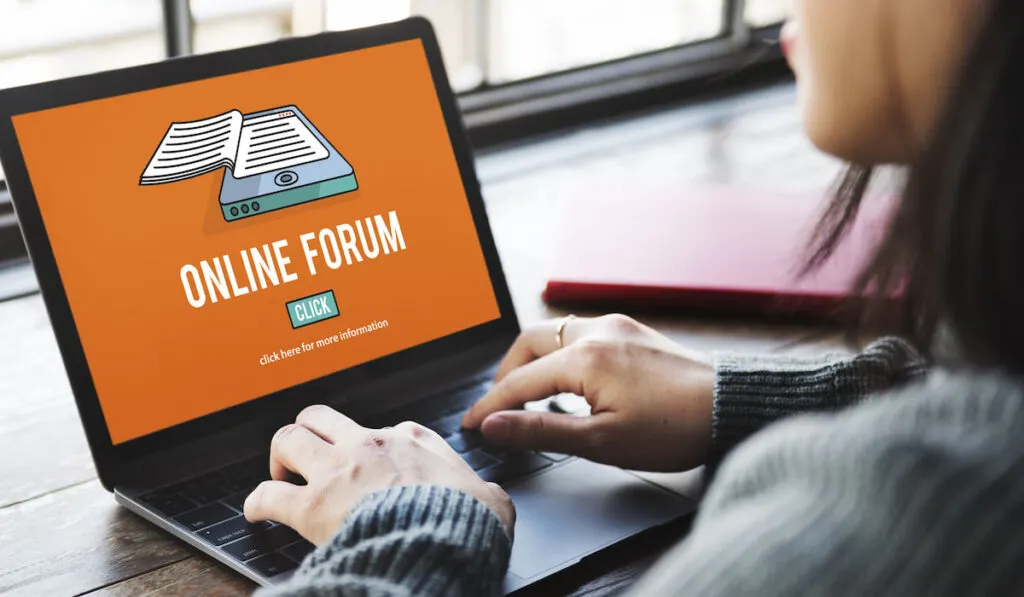 Online forums, like BackYard Chickens, are wonderful options for people looking to buy duck eggs to hatch.
People who have small flocks of birds and larger hatcheries go on the forums to post eggs for sale.
In addition to buying eggs, interested parties can browse the forums to pick up tips on how to care for eggs and ducklings once they hatch.
You can also find great deals on second-hand supplies that people don't need anymore.
Similar to eBay and other sites, you can search for specific wording in posts to get to egg listings faster, so you don't have to scroll through irrelevant posts.
Facebook Marketplace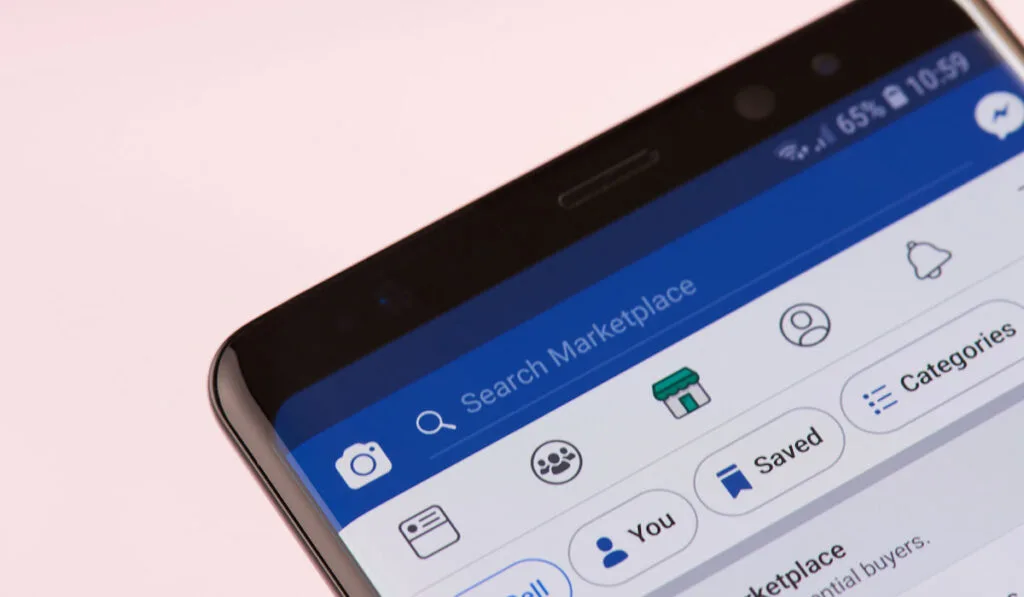 Facebook Marketplace is one of the leading sites in the world for buying and selling, and duck eggs are no exception.
However, Facebook Marketplace has more restrictions on selling living things, so you may not get as much volume as other sites, like Craigslist or eBay.
This is a good choice for people who want to find something in their local area to facilitate shipping. You may find people who want to get rid of a lot of equipment at a steep discount.
Live Auctions
Depending on where you live, try to find a poultry auction to pick up fresh duck eggs.
Keep in mind that many other people at the auction may try to buy the same eggs. This can make the eggs more expensive, and you may not get as many as you want.
Auctions can feel intimidating, and you may lose your eggs to a more experienced buyer.
Local Farms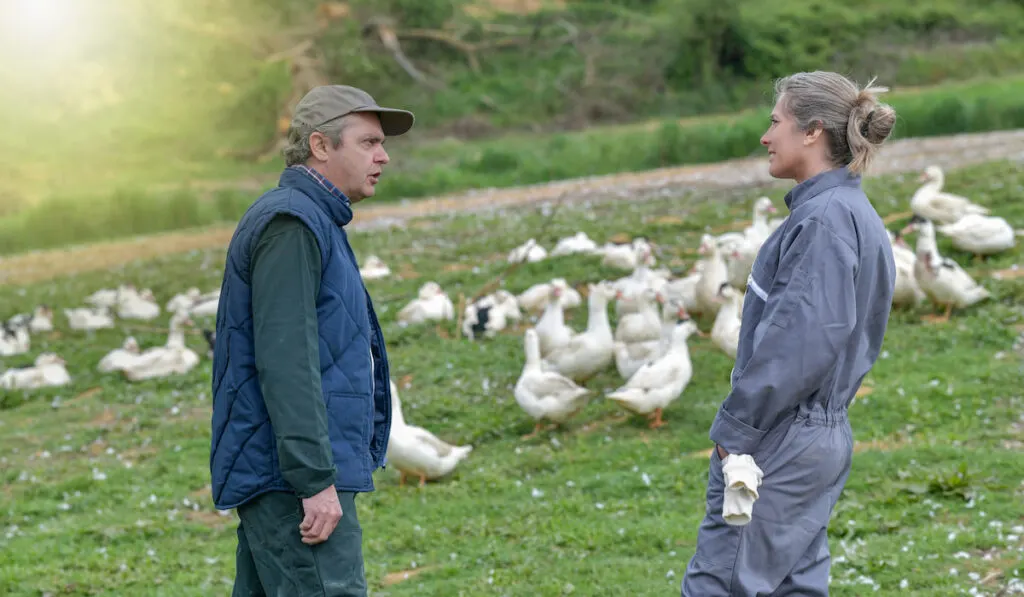 Call your local poultry farms and tell them you're interested in buying duck eggs to hatch.
Local farmers usually love the personal connections that come with selling their goods. They'd rather sell to someone in-person rather than package eggs and send them off in the mail.
By contacting a local farm or homestead about their eggs, you can get up close and personal with their ducks to see what a successful incubation looks like.
The local farmer will have a lot of experience and will likely be happy to offer tips.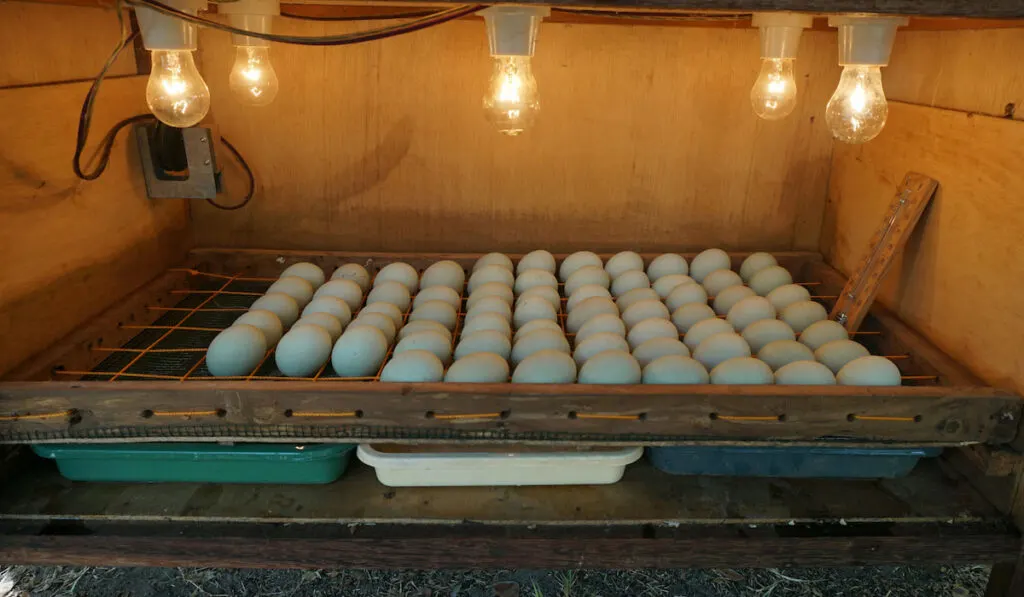 Final Thoughts
Make sure you buy all of your supplies before your duck eggs arrive.
Duck eggs can survive without incubation for a few days, but you still need to set them up and put them under the heat lamp as quickly as possible.
It is much easier to prepare everything beforehand, as there's usually not enough time to do it once they arrive. You want to avoid any mistakes by doing it too fast.
There is room for error when incubating eggs, but the fewer mistakes the better. Giving things a test run will be helpful once the eggs arrive.
Resources