*This post may have affiliate links, which means I may receive commissions if you choose to purchase through links I provide (at no extra cost to you). As an Amazon Associate I earn from qualifying purchases. Please read my disclaimer for additional details.
One minor challenge people face when they want to raise pets is selecting the best name for their pet. For pets such as ducks, getting a name could be even more challenging as not many people have duck pets. If you have a duck, what should you name him? Here are 480+ name ideas for your drake (male duck).
Recommended Names for Your Drakes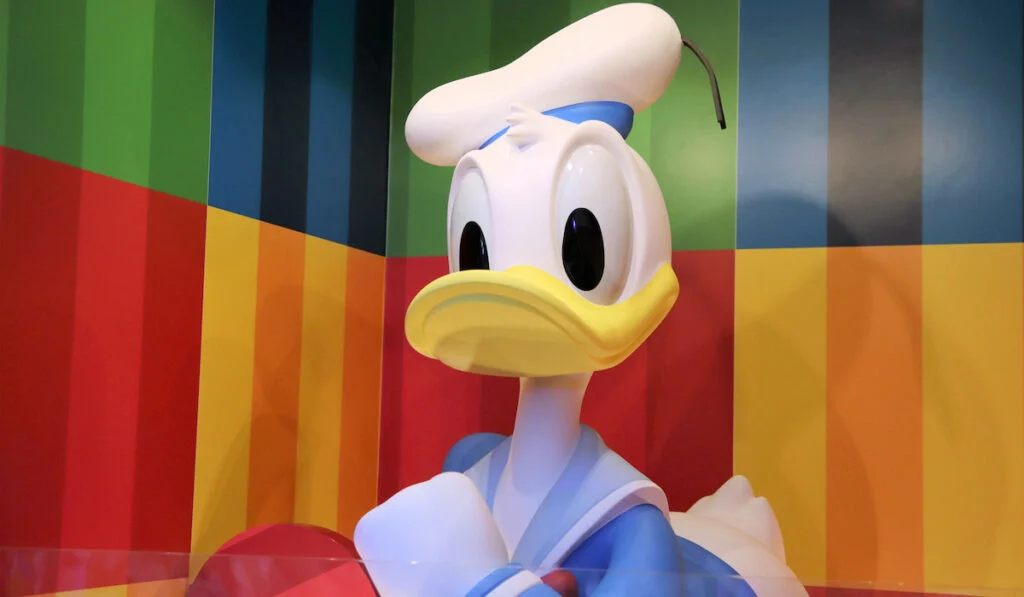 Here are some hand-picked names for your male duck:
Donald Duck: Donald duck is a popular name for male ducks because Donald duck is pretty much the most popular duck on earth.
Billy: "Billy" is a funny and cool name for male ducks. Ducks have a bill, so "Billy" is just a name describing the bill of ducks.
Webmaster: As in the webbed feet of ducks.
Chicken: Funny name for shy and timid ducks.
Speedy: Do you have a hyperactive duck? This name is great for him.
Quacky: If your duck is loud and disturbs a lot, you have a name for him.
Lucky: "Lucky Ducky" or "Lucky" for short is just a fun pun name.
McDuck: This is a great surname for your ducks. For example, "Lucky McDuck."
Sitting Duck: Do you have a duck that loves sitting and lazing around all day? This name suits him.
James Pond: A funny pun name for James Bond the legendary actor.
Ghost: Do you always search for your duck? If your duck is always hiding, "Ghost" is an awesome name for him.
Alpha: If your male duck is the dominating type, this name suits him.
Apollo: Does your duck love to jump and fly? Here's a name for him.
Chief: Another suitable name for dominating ducks.
Ninja: Just a cool name for your sneaky duck.
Names for Ducks Inspired By Movies and Television
If you want to name your duck after a popular duck in movies and TV, here are some name ideas:
Louie-One of Donald Duck's nephews
Huey-One of Donald Duck's nephews
Professor Waddlemeyer
Darkwing Duck
Ming-Ming Duckling
Dewey-One of Donald Duck's nephews
Drake Mallard
Quackmore – father of donald duck (Disney)
Duck Dodger (Looney Tunes)
Plucky Duck (Tiny Toon Adventures)
Scrooge McDuck (Ducktales)
Della Duck (Ducktales)
Webbigail "Webby" Vanderquack (Ducktales)
Launchpad McQuack (Ducktales)
Duckworth the Butler (Ducktales)
Ludwig Von Drake (Ducktales)
Fenton Crackshell
Ducktales (Darkwing Duck)
Drake Mallard (Darkwing Duck)
Gosalyn Mallard (Darkwing Duck)
Professor Waddlemeyer (Darkwing Duck)
Gizmoduck (Darkwing Duck)
Negaduck (Darkwing Duck)
Pato (Pocoyo)
Howard (Howard the Duck)
Count Duckula (Danger Mouse)
Dr. Drake (Ferdinand)
Luck Ducky (Babe)
Willie (Duck Dynasty)
Jep (Duck Dynasty)
Silas (Duck Dynasty)
Sadie (Duck Dynasty)
Rowdy (Duck Dynasty)
Cole (Duck Dynasty)
Reed (Duck Dynasty)
Robertson (Duck Dynasty)
Cute Names for Male Ducks
Do you want cute names for your male duck? Here are some ideas:
Puddles
Waddles
Bubbles
Puddles
Downy
Munchkin
Nibbles
Little Fluffs
Pickles
Walnut
Ruffles
Pepper
Jelly Bean
Wiggles
Splash
Popcorn
Peanut
Awesome Names for Duck Pairs (Two Males)
Are you keeping two male ducks? Here are cool names for pairs:
Harry and Lloyd
Kirk and Spock
Timon and Pumbaa
Woody and Buzz
Bob and Larry
Washington and Lincoln
Frodo and Sam
Garth and Wayne
Fezzik and Inigo
Harry and Ron
Bill and Ted
Name Ideas for Duck Pairs (Male and Female)
Are you keeping a male and a female duck together (as pairs)? Here are cute pair names for them:
Fred and Wilma
Jack and Rose
Jim and Pam
Forrest and Jenny
Danny and Sandy
Homer and Marge
Harry and Sally
Ross and Rachel
Mario and Princess Peach
Carl and Ellie
Cinderella and Prince Charming
Funny Names for Male Ducks
Do you want your visitors to laugh when they hear the name of your duck? Here are some funny names for your male duck:
Duck Norris
Quack Sparrow
Quackie Chan
Quackers
Moby Duck
Quackerjack
Eggs Benedict
Webster
Sir Quacksly lV
Firequacker
Duckleberry Fin
Foie Gras
Snap
Turducken
Echo
Fowl Play
Click
Aflac
Goober
Mallory
Cashew
Rubber duck
Fig
Sponge
Spirit
Kasey
Pip/Pippy
Mango
Dakota
Winnie
Curly
Crash
Puck
Duckie
Seducktive
Ducktape
Christie Beakley
Peker
Quack Attack
Lame Duck
Goose
Fowlball
Confit
Quacker
Hot Wings
Duckbeak
Drake
Flapper
Cranky
Chompie
Ducker
Snowball
Charo
Fluff
Tito
Moana
Willow
Eni
Baby Fluff
Scuba
Louis
Doddles
Silky
Keviston
Sweet Pea
Sugar
Muffy
Edelweiss
Tornado
Plucker
Jazz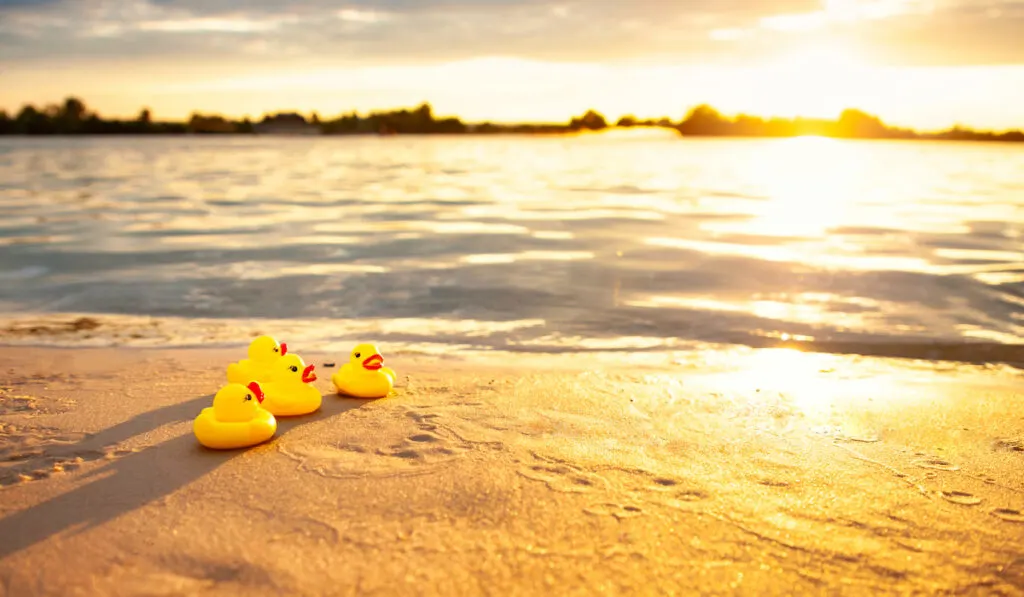 Cool Duck Names
Here are some cool names for your cool duck:
Ziggy
Spike
Rodeo
Peck
Lightning
Thunder
Thor
Zoom
Gnasher
Polo
Blade
Racer
Hammer
Hulk
Zeus
Shutter
Flash
Viking
Odin
Jet
King
Hash
Motor
Fuel
Bandit
Enigma
Rex
Bolt
Titan
Archer
Piston
Solo
Cobra
Flame
Shank
Bruiser
Brute
Darth
Kong
Fang
Ferrari
Menace
Groot
Hagrid
More Names for Male Ducks
Didn't find a name for your duck yet? Here's a few more to choose from:
Otis
Buddy
Ace
Duncan
Jerry
Alfred
Ben
Alphonso
Maverick
Marley
Bernard
Sammy
Duncan
Frazier
Charlemagne
Caesar
Copper
Vlad
Saxon
Rocky
Bellamy
Bob
Scotch
Dudley
Hedge
Kennedy
Hubert
Rupert
Dillard
Admiral
Xerxes
Budweiser
Vernon
Baxter
Runner
Mikey
Grey
Raptor
Peso
Jack
Cadet
Coke
Thomas
Felix
Vince
Herman
Monty
Lionel
Philip
Kristof
Eddie
Oscar
Duncan
Dexter
Captain
Runner
Houdini
Olaf
Moe
Lance
Sir Francis
George
Flynn
Mr. Duckie
Scotch
Max
Napoleon
Jasper
Edward
Bernard
Chuck
Rocker
Stanley
Wendell
Dudley
Peso
Ozzy
Xerxes
Saxon
Larry
Colonel
Prince
Kennedy
Sven
Copper
Donald
Norton
Hamlet
Hubert
Adam
Rodney
Elvis
Tony
Cadet
Toby
Hedge
Lloyd
Howard
Budweiser
Baxter
Raptor
Bernie
William
Ralph
Brian
Vernon
Damien
Bellamy
Henry
Fabio
Gideon
Ceaser
Gordo
Caesar
Nigel
Archie
Gary
Gunter
Admiral
Frodo
Pete
Chester
Sherman
Guard Duck
Dooby Duck
Mallory McMallard
Malcolm McDuck
Moby Duck
Webby Vanderquack
Stegmutt
Rubberduck
Lewis the Duck
Fethry Duck
Arthur
Daffy Duck
Fenton Cracks
Attila the Mighty Duck
Angus McDuck
Ferdinand
Everett Ducklair
Brigitta MacBridge
Quackerjack
Karoo
Aflac Duck
Truman
Doofus Drake
Dougie Duck
Plucka Duck
Scrooge McDuck
John D. Rockerduck
Sir Quackly McDuck
Wild Wing
Doodles Duck
Dingus McDuck
NegaDuck
Fergus McDuck
Fifi the Duck
Hugh McDuck
Molly Mallard
Duke L'Orange
Howard the Duck
Teeny
Mock Duck
QuackerJack
Bubba the Caveduck
Bushroot
Plucky Duck
Harry the Duck
Danford Drake
Mrs. Cracks
Dab-Dab
Sir Eider McDuck
Pintail Duck
Pah-Peh-Rheo
Jemima Puddle-Duck
Jake McDuck
Nosedive Flashblade
Dax the Duck
Ludwig Von Drake
Quagmire McDuck
Tanya Vanderflock
Magica De Spell
Lobo the Duck
June
Fup
Daddles
Melissa Duck
Deputy Duck
Hunter
Gladstone Gander
Lucky
Baxter
Charlie
Duncan
Otis
Ziggy
Franklin
Hedge
Emmett
Bubba
Feathers
Webby
Splish
Scotch
Fleur
What will you name your duck? Let us know in the comments!