*This post may have affiliate links, which means I may receive commissions if you choose to purchase through links I provide (at no extra cost to you). As an Amazon Associate I earn from qualifying purchases. Please read my disclaimer for additional details.
Ever thought of keeping ducks as pets? Ducks make cool pets because they are friendly and have a lot of personalities. One essential step of owning a duck pet is giving her a name. If your duck is female, here are 450+ name ideas you can choose from to name her: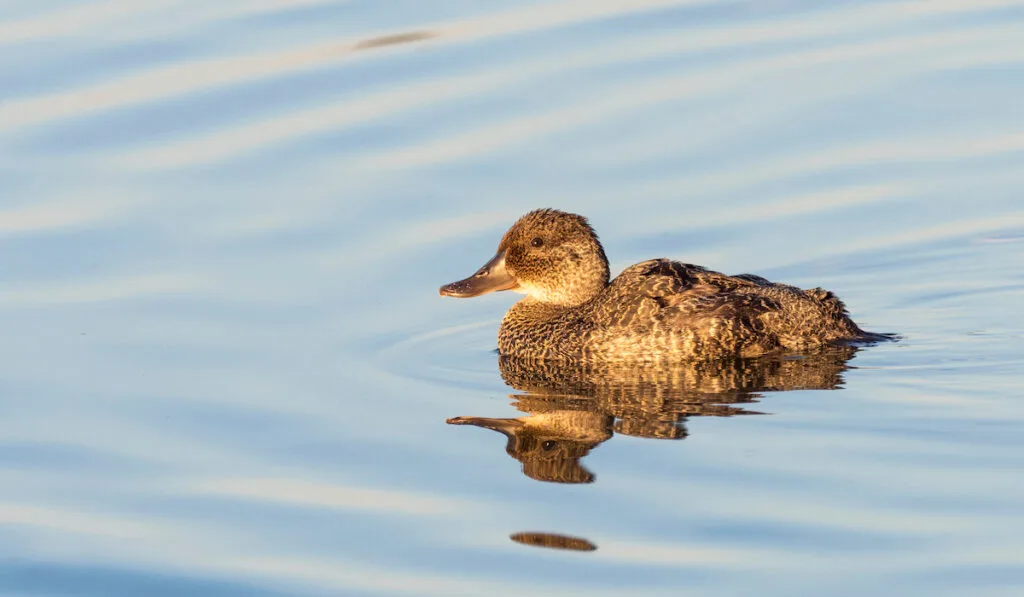 Recommended Names for Female Ducks
Here are my top picks for you:
Flower: Such a beautiful name for your beautiful duck. You can either name your duck "Flower" or use the name of your favorite flower.
Sunshine: Does your duck radiate beauty and happiness? Do you have a yellow duck? You just got the perfect name for her.
Cotton: What about your cute and cuddly duckling that you don't want to grow old? "Cotton" makes a great name.
Angel: What's prettier and whiter than an angel? Here's a pretty name for your pretty white duck.
Lover: Is your duck your lover? You surely want to name her with this lovely name.
Popcorn: What a cute name for your female duckling. "Popcorn" is suitable for cute ducklings that you don't want to grow old.
Jelly Bean: Does your duck love eating peas and beans? This is a cool and awesome name for her.
Banana: If you have a yellow duck breed, you can name her "Banana". Bananas are sweet just like your duck.
Swimmer: "Swimmer" is a suitable name for ducks that love to swim and splash water (remember to clean her water tank regularly).
Zoe: Just a pretty female name for your pretty female duck. Cool, right?
Popular Female Duck Names
Here are popular names people give to their female duck:
Anabelle
Daffy
Puddles
Ernie
Waddles
Mallory
Daisy
Bubbles
Downy
Aflac
Thelma
Louise
Jemima
Quackers
Moby (Moby Duck)
Ducky
Daisy
Female Duck Names from Movies
Ever felt like naming your duckling after a popular duck in movies? Here are some duck names you can choose from (and the movie title):
Daphne Duck – Looney Tunes
Daffy Duck – Looney Tunes
Daisy Duck – Disney
Plucky Duck – Tiny Toon Adventures
Webbigail "Webby" Vanderquack – Ducktales
Della Duck – Ducktales
Mrs. Featherby – Ducktales
Bentina Beakley – Ducktales
Darkwing Duck – Darkwing Duck
Fenton Crackshell – Ducktales
Ming-Ming Duckling – Wonder Pets
Gosalyn Mallard – Darkwing Duck
Becky (Actually she's a loon) – Finding Dory
Jemima Puddle duck – The Tales of Beatrix Potter
Naming Your Female Duck after Colors
It's a great idea to name your duck after its color. Here are some possible colors for ducks and suitable names:
White Duck Names
Do you have a white duck? Here are awesome names for the angel:
Alaska
Bianca
Blanca
Cotton
Crystal
Daisy
Casper
Cloud
Diamond
Lilly
Luna
Misty
Dove
Frosty
Shimmer
Snowflake
Vanna
Pearl
Q-Tip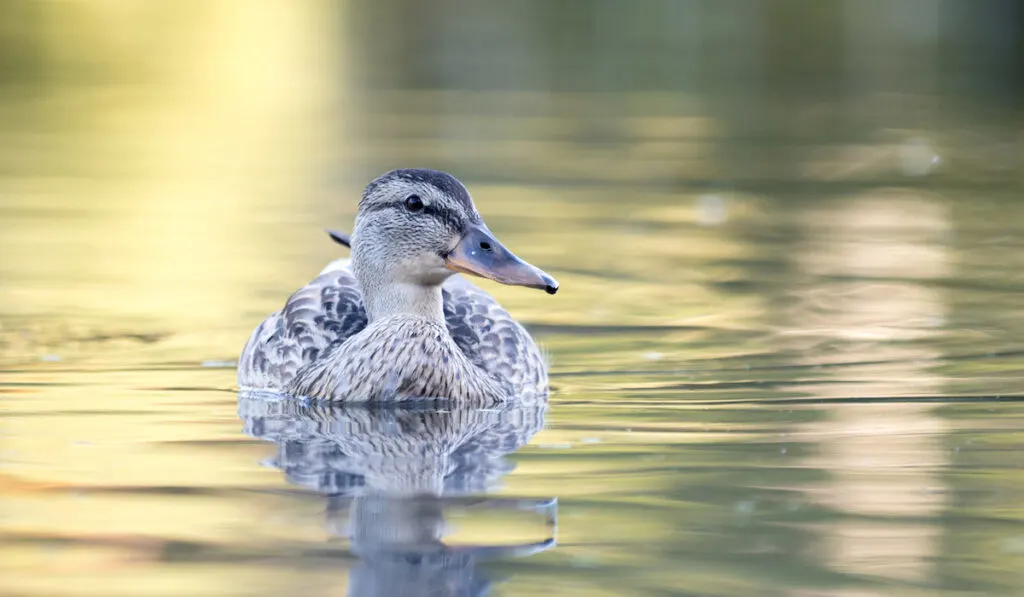 Black Duck Names
Is your cute female duck black? Cool names for her are as follows:
Artemis
Angus
Cocoa
Bear
Beauty
Ebony
Elvira
Espresso
Cola
Dahlia
Mova
Olive
Hershey
Licorice
Shadow
Smoky
Velvet
Pepper
Poppy
Black and White Duck Names
For ducks with a mixture of black and white, here are some names:
Cookie
Dotty
Freckles
Cruella
Domino
Blue Duck Names
Do you have a not so common blue duck? Here are special names for your special female duck.
Aster
Blue
Blueberry
Cobalt
Belle (Blue Belle)
Glory
Grover
Iris
Dory
Genie
Marbles
Peacock
Pocket
Jeanie
Joy
Smurf
Sulley
Topaz
Sapphire
Sky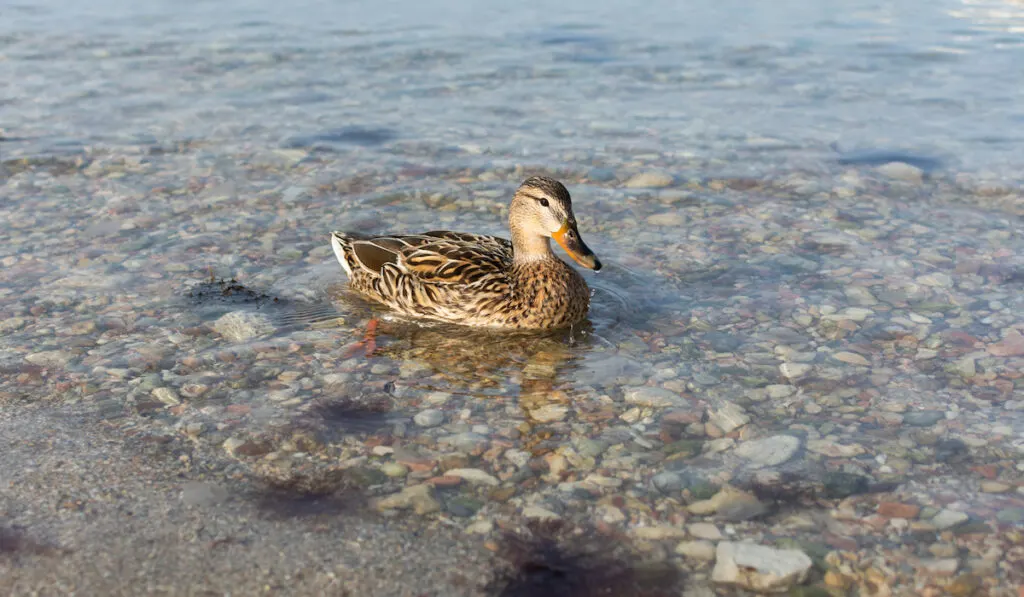 Yellow, Tan, and Brown Ducks
If your duck is yellow, tan, or brown, you can name her from any of the names below:
Apricot
Applesauce
Buffy
Buttercup
Cafe Ole
Bagel
Biscuit
Cornbread
Fawn
Goldie
Cheerio
Chewie
Savannah
Sunflower
Buttercup
Latte
Marigold
Sunny
Summer
Golden
Eldora
Eliane
Helen
Cheesy
Aeliana
Elanor
Mirri
Savita
Apolline
Cyra
Idalia
Kalindi
Sunna
Siria
Helia
Solana
Solara
Soleil
Sunniva
Suree
Teddy
Truffles
Waffles
Taffy
Tawny
Coco
Chocolate
Tumbleweed
Twinkie
Funny Names for Female Ducks
Why not make people laugh when they hear the name of your duck? Here are some funny names for your female duck:
Fowl Play
Duck Norris
Seducktive
Ducktape
Quack Attack
Christie Beakley
Webster
Peker
Confit
Lame Duck
Goose
Fowlball
Drake
Quacker
Hot Wings
Duckbeak
Quackerjack
Eggspresso
Flapper
Flamingo
Chicken
Plucker
Sitting Duck
Mother Ducker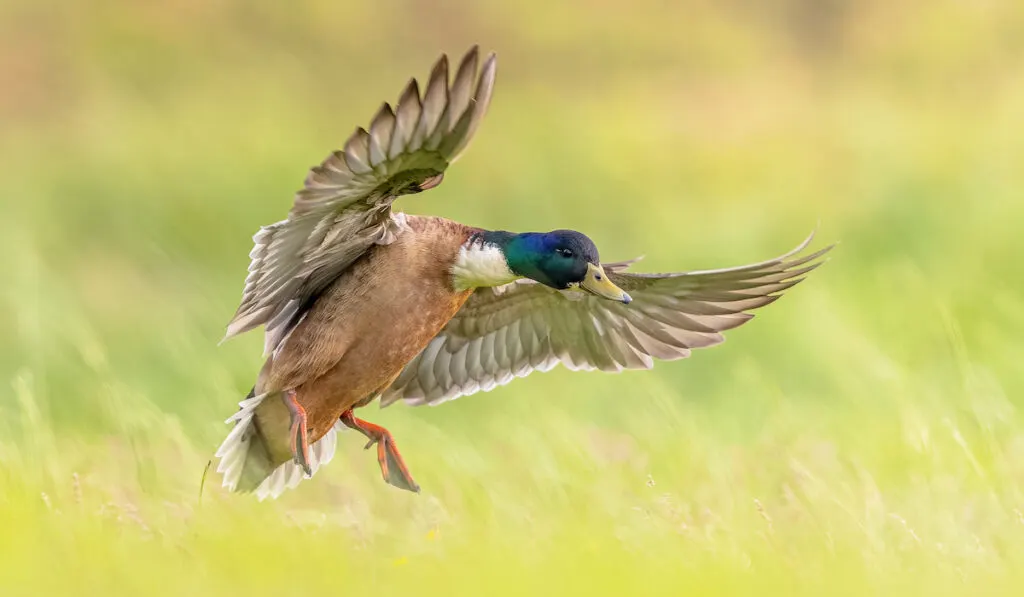 Naming Your Duck Pairs
If you have a pair of ducks, you should give both ducks names for pairs.
Pair of Females
If your pair is made of two female ducks, here are cool names for them:
Ann & Leslie
Thelma and Louise
Ashburn and Mullins
Lucy and Ethel
Laverne and Shirley
Oprah and Gayle
Mary Kate and Ashley
Anna and Elsa
Monica and Rachel
Kate and Pippa
Cagney and Lacey
Pair of Female and Male
Do you have a female and a male? See some cool names:
Fred and Wilma
Forrest and Jenny
Jack and Rose
Danny and Sandy
Mario and Princess Peach
Harry and Sally
Jim and Pam
Homer and Marge
Carl and Ellie
Ross and Rachel
Cinderella and Prince Charming
Naming Your Duck Trio
So you have three ducks and you want to give them fun names? Here are some name ideas:
Faith, Hope, and Charity – Just like the three cardinal virtues.
Peanut, Butter, and Quackers
Do, Re, and Mi
Snap, Crackle, and Pop
Yabba, Dabba, and Doo!
Flora, Fauna, and Merriwether
Nina, Pinta, and Santa Maria
Marcia, Jan, and Cindy
Cute Names for Female Ducks
Here are some cute names for your female duck:
Waddles
Snowball
Snickers
Ducky
Webby
Jelly Bean
Honeydew
Ruffles
Necco
Cookie
Periwinkle
Popcorn
Marshmallow
Puddles
Coconut
Feathers
Silky
Downy
Snowflake
Sprinkles
Fern
Pepper
Pecan
Comet
Toffee
Walnut
Pogo
Ollie
Vanilla
Sugar
Little Fluffs
Pickles
Munchkin
Puddles
Walnut
Ruffles
Pepper
Nibbles
Suds
Wiggles
Sparkles
Peanut
Apricot
Cricket
Fluffy
Lucky
Splash
Buddy
Pickles
Squeek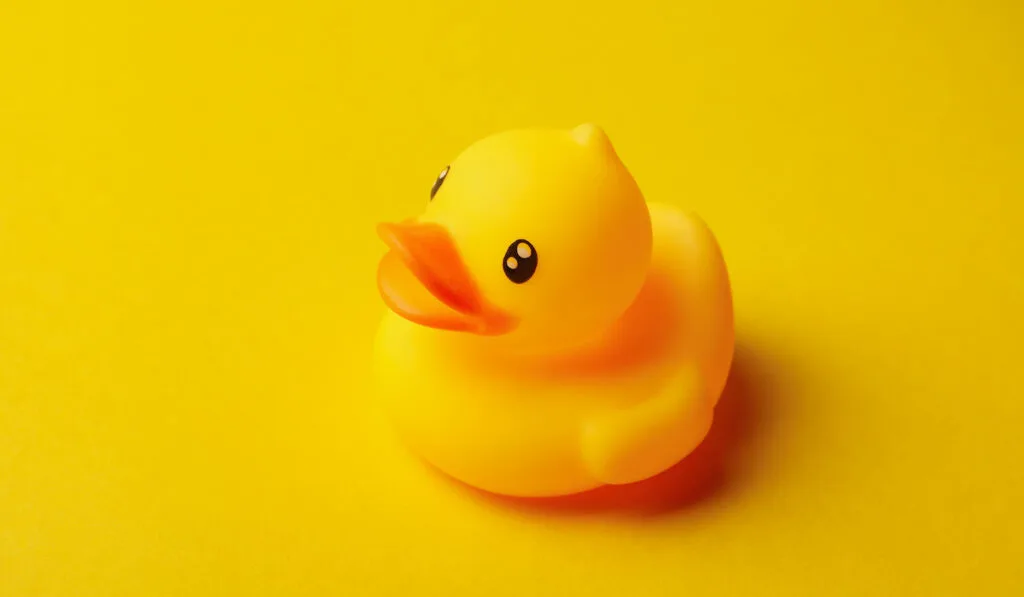 Names for Rubber Ducks
Do you have rubber ducks? You can name them if you want. See some cute names:
Squeakers
Squirt
Ernie
Wubby
Twinkie
Goldilocks
Bubbles
Submarine
Splish
Splash
Suds
Bobber
Float
Polka Dots
Wade
More Names for Your Female Duck
Want even more names? Here you go:
Beatrice
Marigold
Holly
Dory
Flower
Molly
Tulip
Jasmine
Penny
Lily
Jade
Tutu
Duchess
Hazel
Yolanda
Harper
Precious
Fleur
Peach
Opal
Pansy
Lilac
Cleopatra
Genevieve
Charlotte
Becky
Gretchen
Sandie
Topaz
Angel
River
Rhonda
Gabby
Una
Tinker Bell
Raisin
Doris
Queen
Selena
Nina
Niagra
Bella
Riesling
Abby
Allie
Fiona
Willow
Annie
Cleo
Coco
Cookie
Bailey
Bella
Daisy
Dixie
Heidi
Holly
Honey
Emma
Gracie
Hazel
Kona
Lacey
Lilly
Lucy
Lady
Macy
Marley
Millie
Mimi
Maddy
Maggie
Misty
Pebbles
Riley
Sadie
Molly
Nikki
Sydney
Marigold
Lily
Harper
Blubber
Holly
Jade
Molly
Penny
Gabby
Willow
Bella
Jasmine
Millie
Tulip
Peach
Gracie
Sadie
Lucy
Willow
Dixie
Lacey
Ellie
Ruth
Sadie
Betsy
Poppy
Nessa
Maeve
Tilly
Eva
Hilda
Angelica
Tamsin
Jess
Nia
Manon
Indie
Holly
Fern
Gilly
Grace
Katie
Anna
Queeny
Violet
Cat
Yasmin
Olive
Joyce
Sasha
Winnie
Charlotte
Judy
April
Uma
Nora
Vera
Dani
Sarah
Marion
Tabs
Yvette
Isla
Enya
Sharon
Faye
Sophie
Siobhan
Leah
Hannah